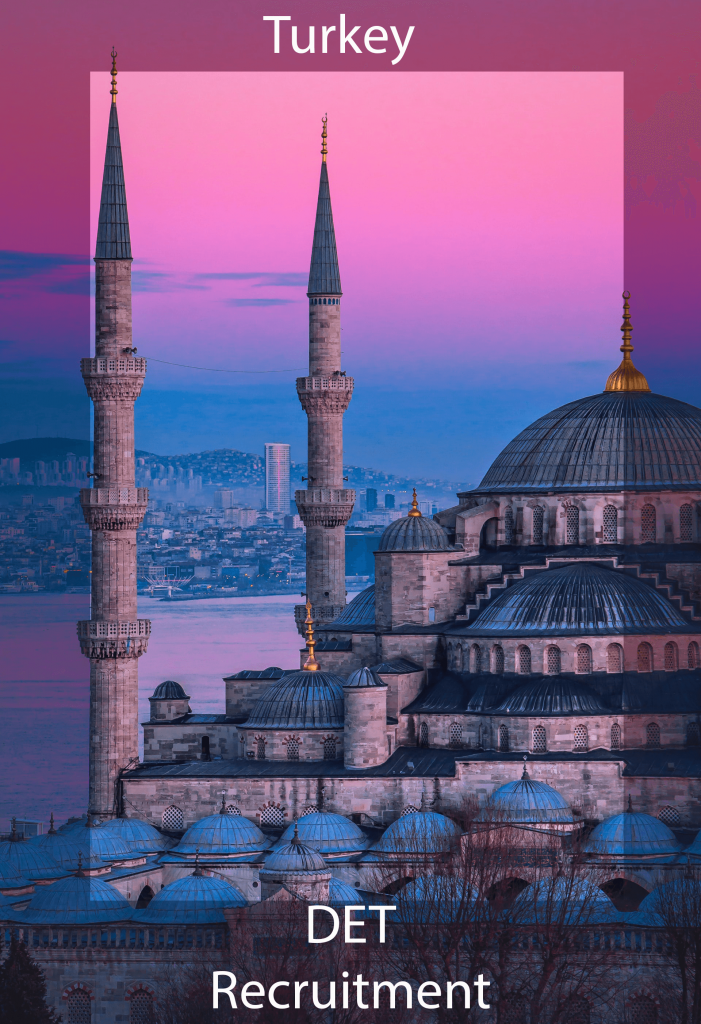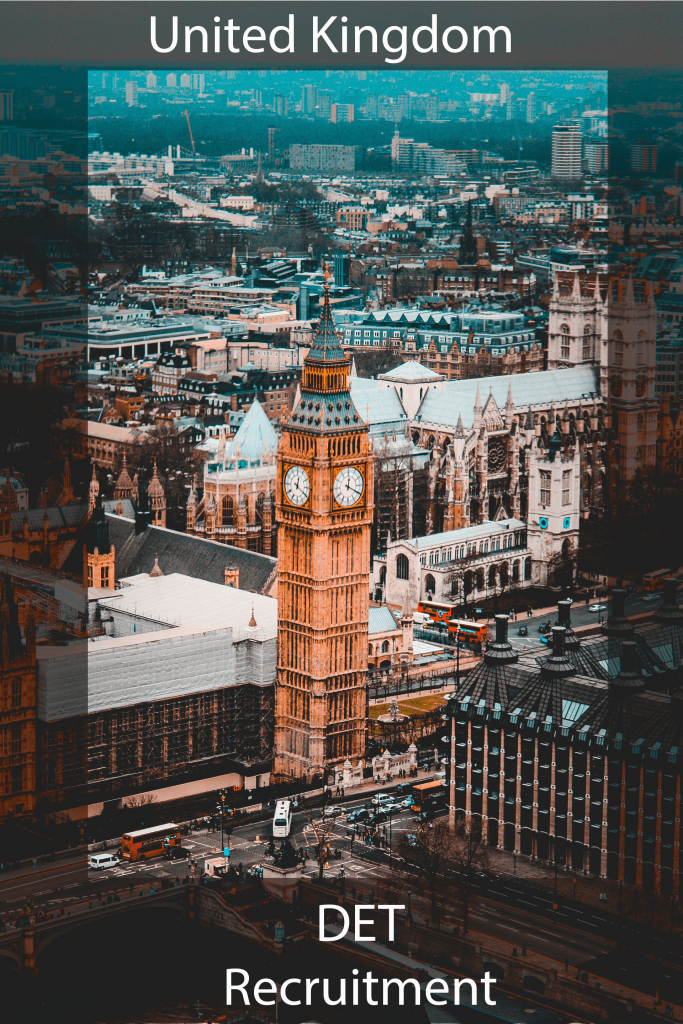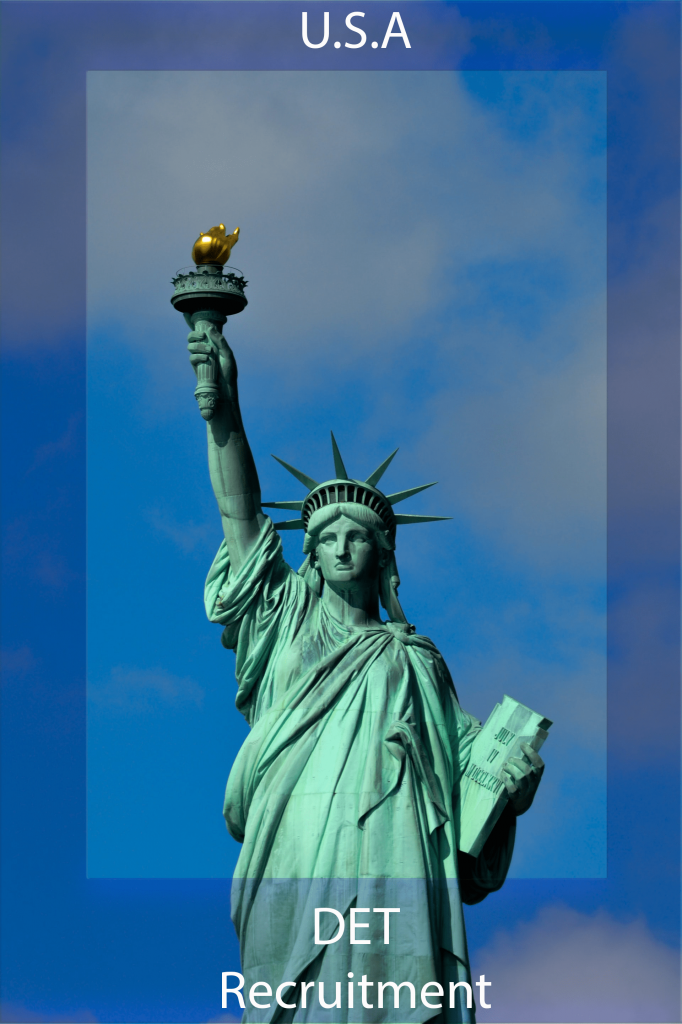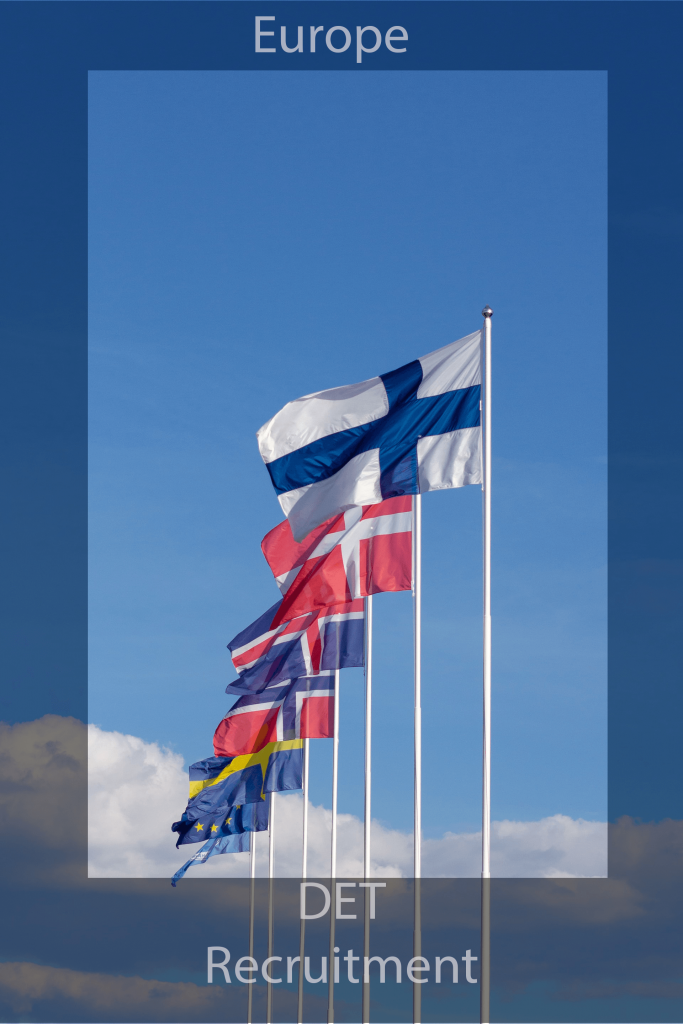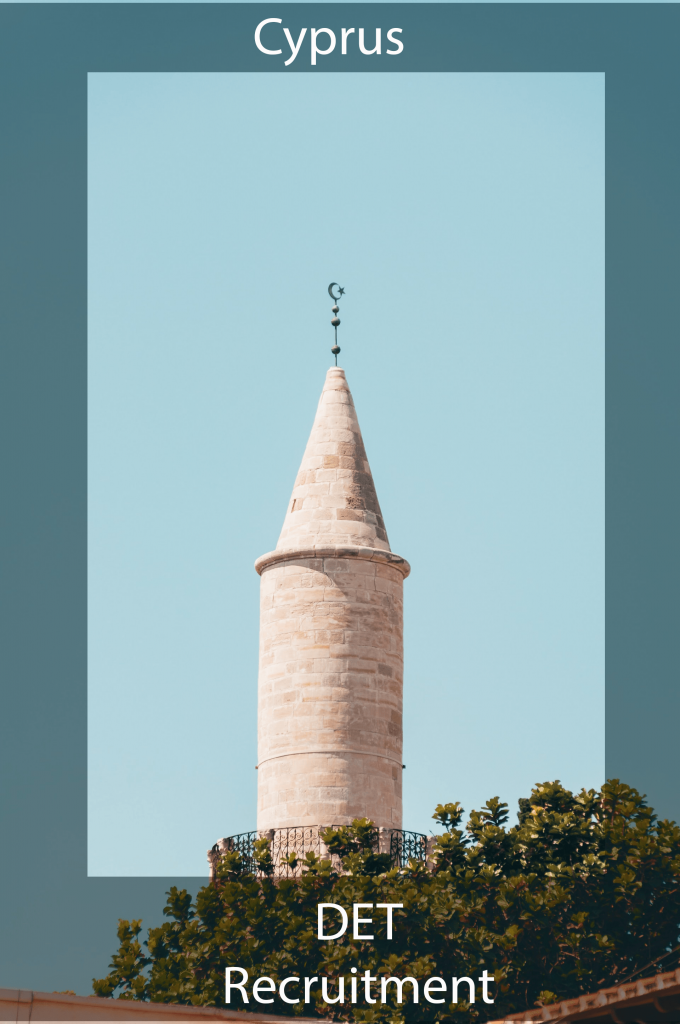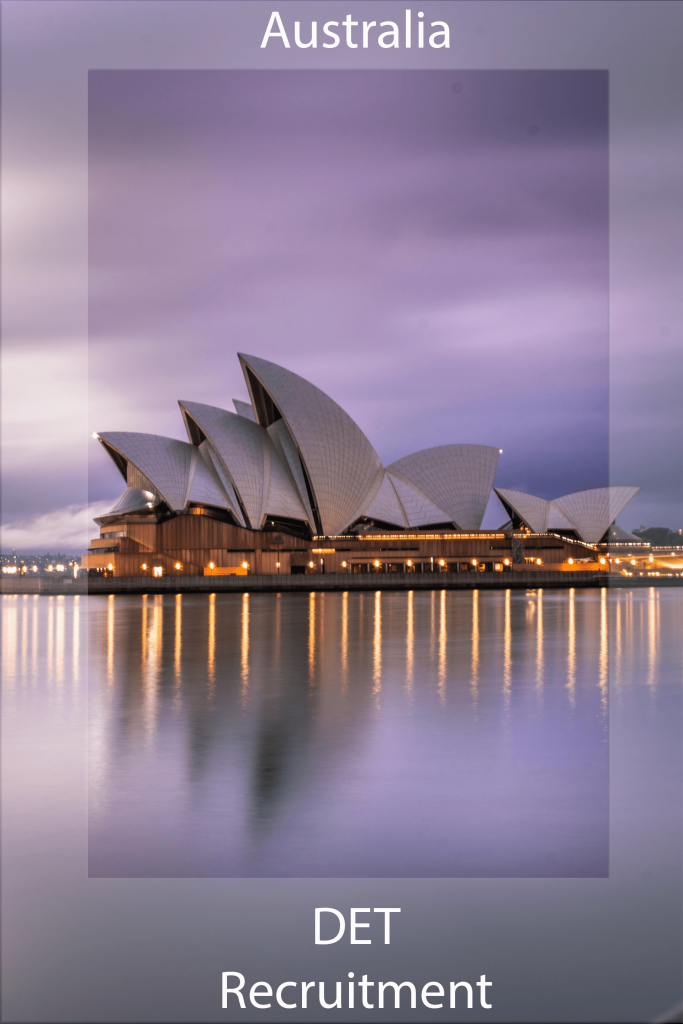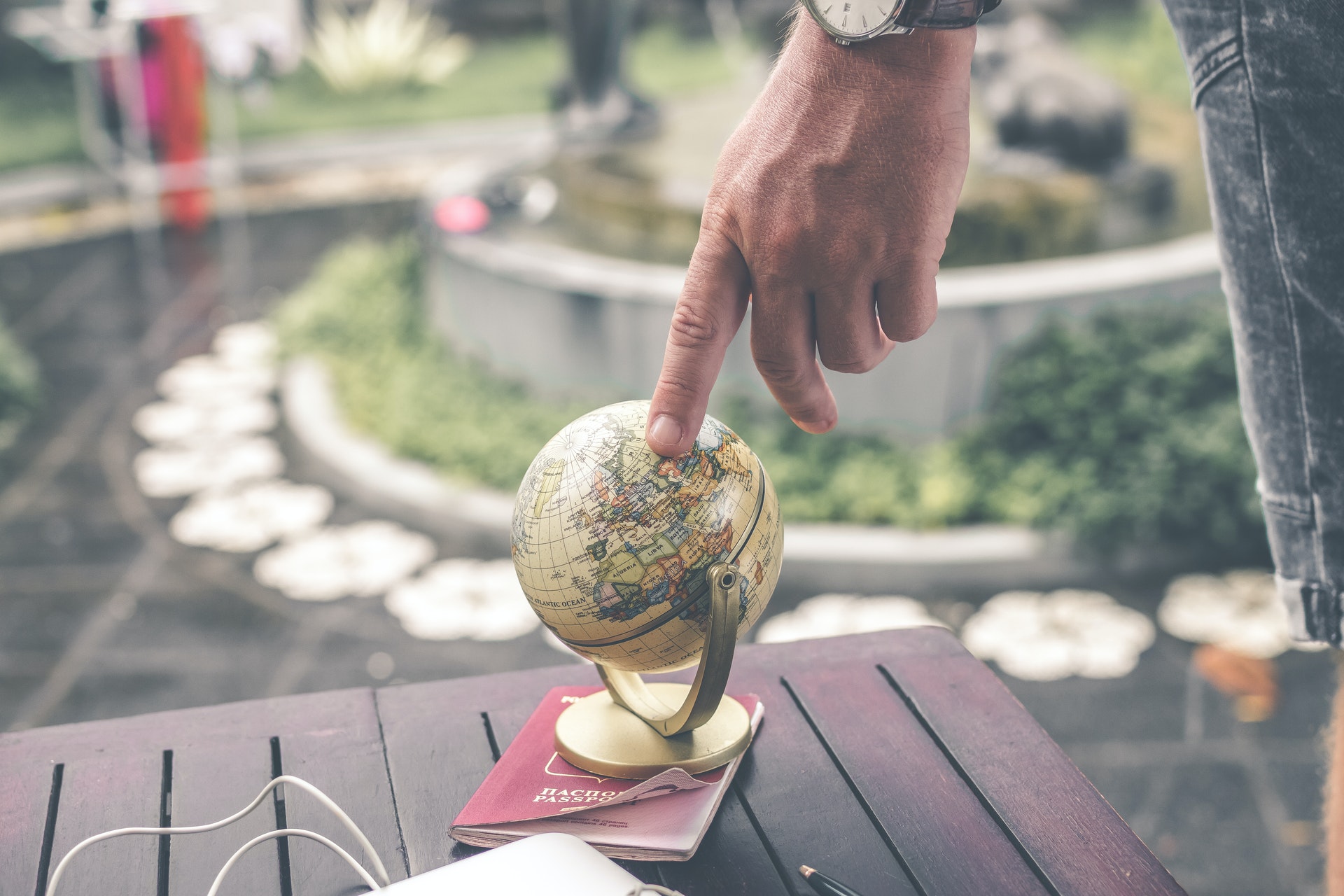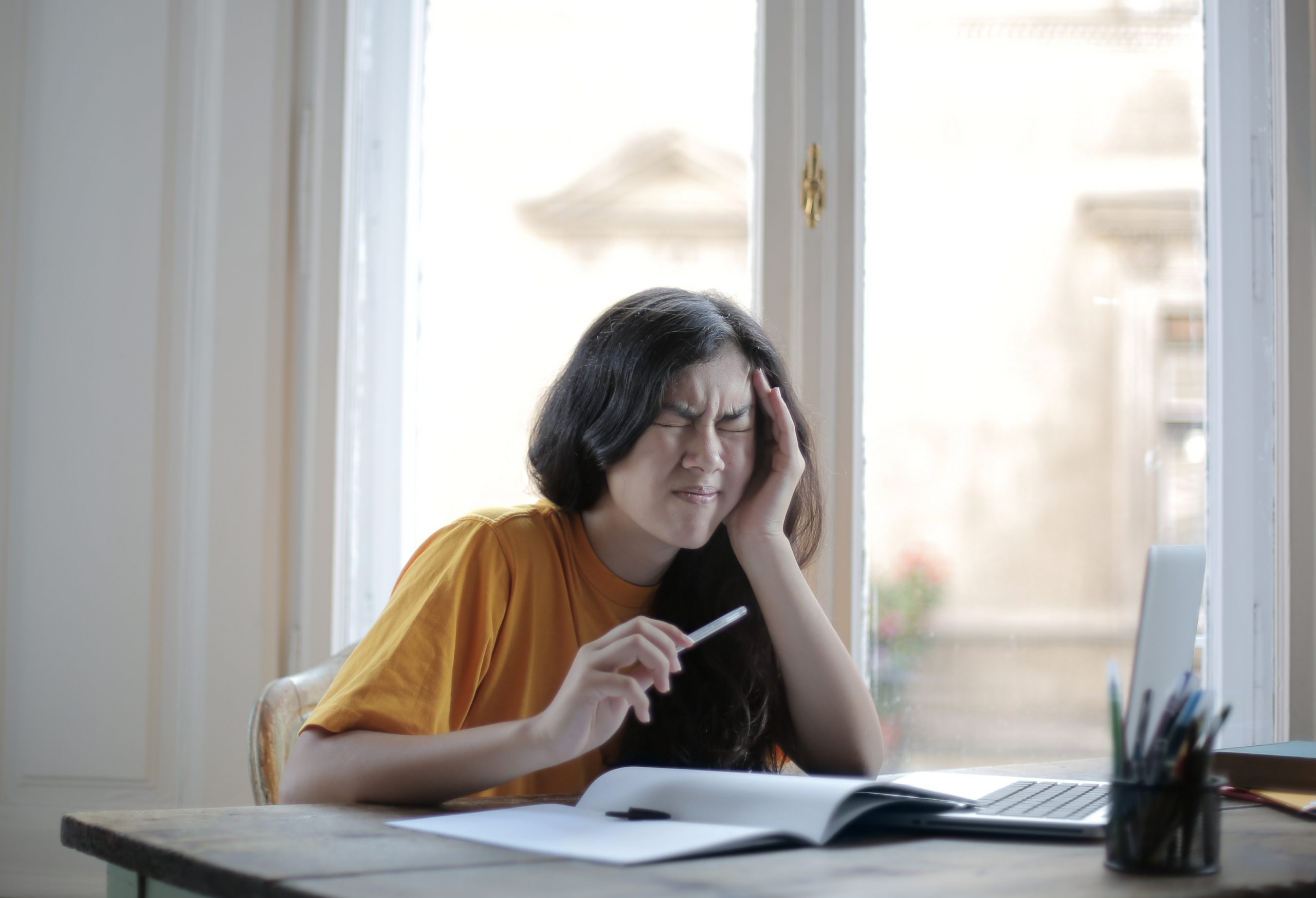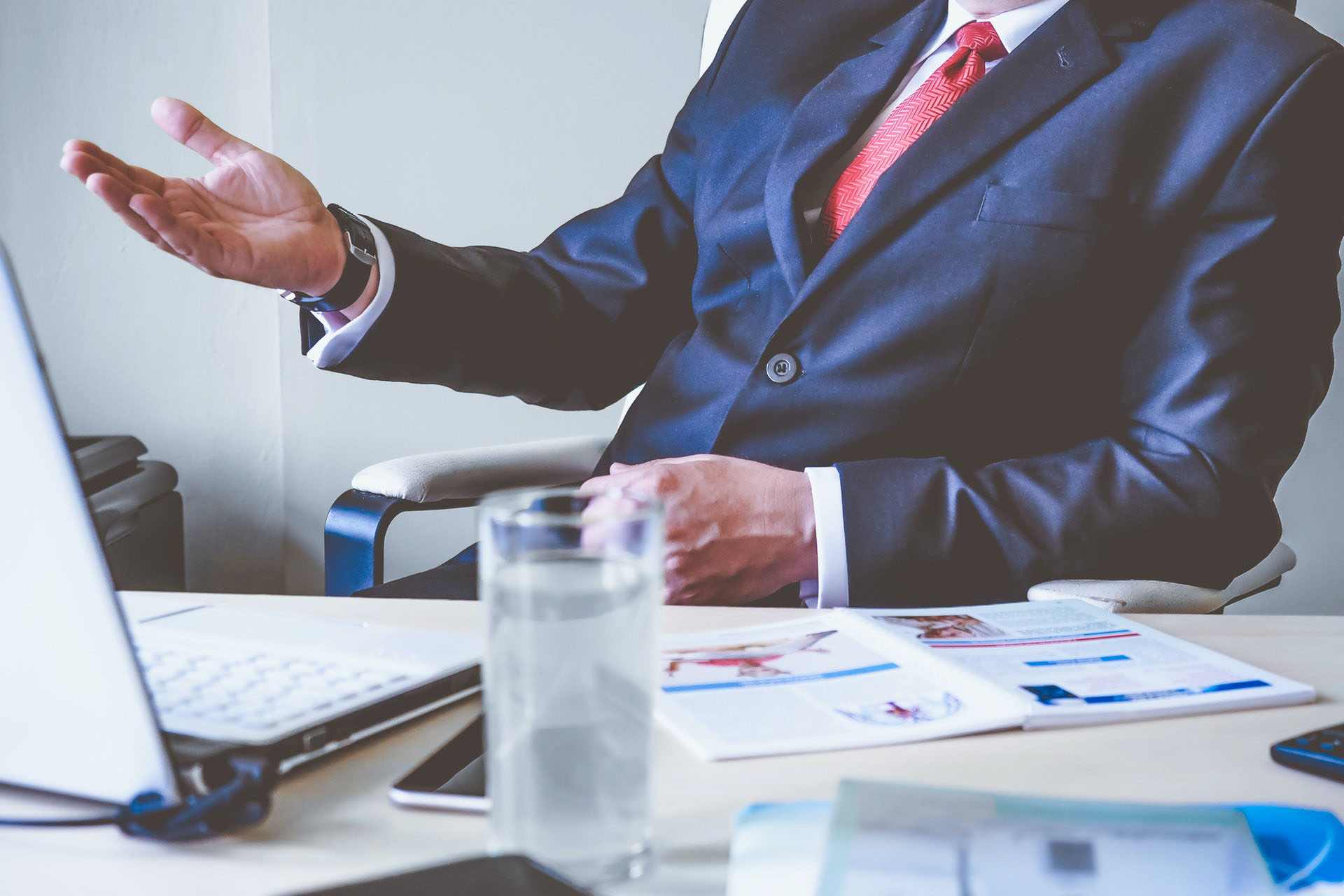 Do you want to study Abroad?
Are you planning to study your undergraduate or postgraduate degree abroad?
Are you looking for a trusted and experienced student consultancy firm?
Do you need help finding student visa information to a foreign country?
At DET Recruitment, we pride ourself providing a totally free student consultancy service to all prospective students. With years of experience in the sector and partnership with a number of educational institutes, we are here to help you in every step.
Here is a few countries where we have specilised team to help you with all necessary things in order to provide you best consulting experience. All all our services are free.
Are you confused or overloaded with information?
Are you confused or overloaded with information?
Why you need help from DET Recruitment Consultant?
You will be able to get expart consultation from industry expart for absulately no cost. DET Recruitment assists international students to secure a place in a Foreign University. Our expert and highly trained consultants will guide you through the process of choosing an University and enrolling in the right institution suited for you by understanding your desire and ability.
Study in UK
Thousands of students from all around the world  come to UK because of its higher education standard, affordability, wide range of courses, world renound teachihg faculties, wider research opportunities and better job prospects and professional growth.
 If you're looking for unbiased proof that  UK universities truly are world-class, look at independent global rankings such as Times Higher Education, and QS. These organisations consistently rank UK institutions in the world's top 100 universities year after year.
The UK is one of the world's most popular destinations to study higher education, with more than 500,000 international students enrolling each year.
One of the world's leading destinations for international students, second only to the USA. UK universities are among the best in the world, and consistently perform well in world rankings. They also have a reputation for world-class research.
UK higher education degrees and qualifications are recognised by employers and academics worldwide.
Students get the opportunity to develop the skills, knowledge, critical thinking, and connections to drive forward their careers.
High quality postgraduate study opportunities are also available at the majority of UK universities, with some universities offering sponsorship to extend Tier 4 visas.
Click for more information
UK educational institutions make students work-ready and understand what it takes to succeed in the global workforce. Qualification from UK will make you a very attractive potential employee to employers in UK, at home and around the world. 
The United Kingdom (UK) is made up of England, Scotland, Northern Ireland, and Wales. Each country has distinct regions, each offering large cosmopolitan cities, towns, and countryside villages. 
The UK has a multicultural society, with a rich diversity of cultures, languages, and faiths.
You'll find widely varied cuisine, strong transport links, famous music festivals, and international sporting championships.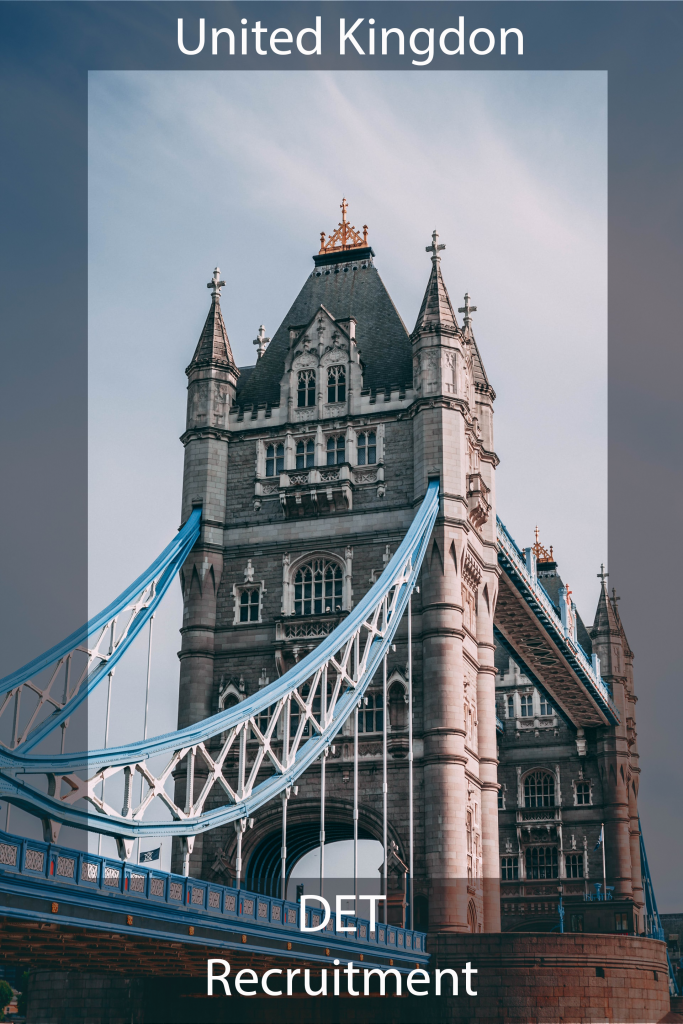 Study in Australia
Australian universities, colleges and schools are committed to equipping you with practical skills and knowledge to help you succeed in your chosen industry. As global demand booms for entrepreneurial and innovative thinkers, Australian education providers have re-engineered their approaches to teaching and learning to inspire thought-leading creativity among students in every discipline.
Australian universities, colleges and schools will teach you the practical skills and theoretical knowledge to help you succeed in a fast-changing world and remain agile in uncertain times.
Australia is setting international standards for excellence in education.The Australian education sector comprises world-leading education institutions, premium training facilities, and outstanding lecturers and student support services.
Australian institutions offer a huge range of student support services to help you settle into your new life in Australia. Education providers must comply with strict quality control and government accreditation measures so you can be assured you will receive only the best service. In several cities and towns, there are dedicated international student support centres, each offering practical advice and support on issues like legal rights, job skills and opportunities to meet and socialise with other local and international students.
Your Title Goes Here
Australia's Education Services for Overseas Students (ESOS ACT) framework enforces by law the best-practice protection for the rights of international students studying in Australia.
Australian cities have some of the lowest crime rates in the world, and our streets and public spaces are open and safe. There are many options for accommodation: you can live in purpose-built student villages, homestays, private rentals, share-houses or boarding school accommodation.
Australia is currently the third most popular destination for international students in the English-speaking world, behind the United States and the UK. Many international students choose to study there because of the cultural diversity, friendly natives, and high quality of education.
Graduates from Australian schools are highly sought after due to the impressive international reputation of the Australian education system. This system is carefully regulated by the government in order to maintain the high standards of education associated with the country.
Australia's standard of living is amongst the highest in the world. Living expenses and tuition costs are considerably lower in Australia than they are in the United States and United Kingdom. International students are able to work part time while they study, allowing them to offset their living costs. There is also the possibility of scholarships, which helps to lower the cost of studying for international students.
Institutions in Australia offer a wide variety of courses and degrees, so international students can easily find the school and field that are right for them. The first decision international students have to make when choosing a degree program is which school caters most to their needs and interests. Students can choose between universities, vocational education, and English language training. If necessary, it is easy for students to move between one qualification level and from one institution to another.
One of the most appealing aspects of Australia for international students is the emphasis on scientific research. Australia is at the forefront of new technology and innovations. Students who study in Australia can take advantage of the country's impressive technology and resources.
International students are allowed to work up to 20 hours per week while studying in Australia. This is a great opportunity for those who want to earn money to offset living expenses during their stay, and for students who want to gain work experience in their field of interest while they study. Find out some important things to keep in mind for the working student in Oz.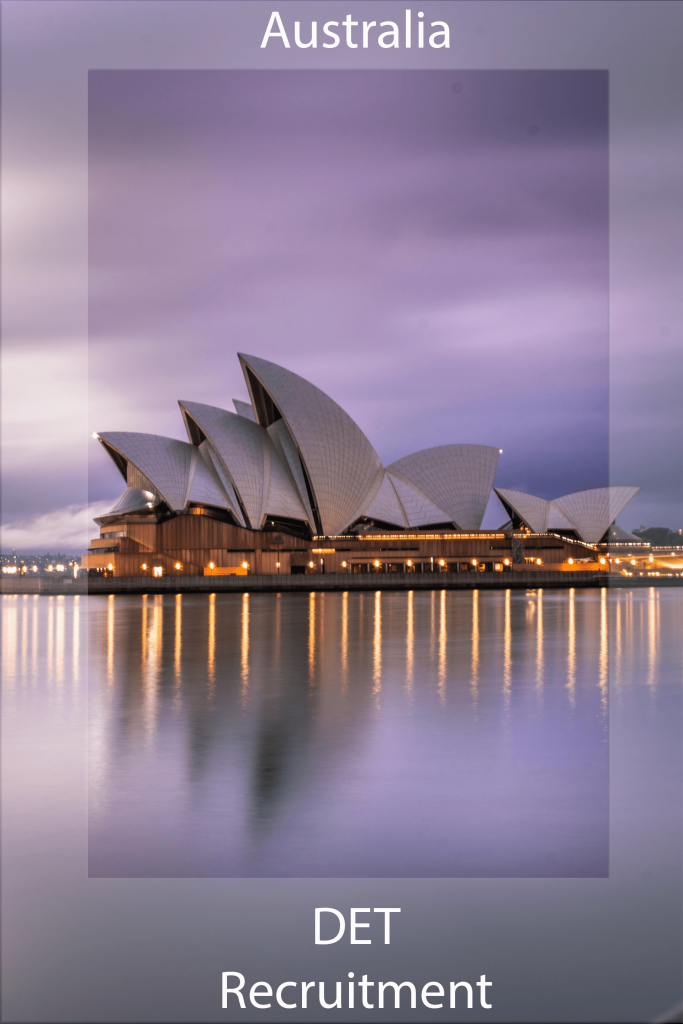 Study in USA
Every year, the number of international students in the US rises as more and more students choose the Unites States as the place they wanted to broaden their experience and continue their education. In fact, the US is now the most popular country for international students.
he United States has one of the world's finest university systems, with outstanding programs in virtually all fields. At the undergraduate level, excellent programs exist in traditional disciplines, as well as in professional fields. At the graduate level, students have the opportunity to work directly with some of the finest minds in their field of study, with the chance to become involved with exclusive research and educational opportunities. U.S. degrees are recognized throughout the world for their excellence.
The United States is home to several thousand colleges and universities, boasting at least ten times as many campuses as in any other country. As a result, the higher education system in the U.S. has something for everyone. Some U.S. colleges and universities stress broad educational principles; others emphasize practical, employment-related skills; and still others specialize in the arts, social sciences or technical fields. This means that no matter what you plan on studying, you will have a wide variety of programs in your particular field from which to choose.
You may be able to gain valuable experience through teaching and/or research while you help to finance your education in the U.S., particularly if you are a graduate student. Many graduate programs offer training and teaching opportunities that enable students to become teaching assistants to undergraduates and/or research assistants on special projects exploring different aspects of your field of study.
Click for more information
International students are some of the most valued teachers and researchers in U.S. universities because they bring new skills and ideas to the classroom and library or laboratory. This practical component of your education will prove useful in your future career, and may give you insights into your field that would not be possible through course study alone.
Experience in an international setting is a marketable commodity. Many employers seek the wide range of knowledge, adaptability and experience that international students acquire by studying in the United States. Companies in the U.S. are increasingly seeking to become a strong presence in the global marketplace. They often look to hire employees who not only have multi-cultural language skills, but those who can also help communicate, negotiate and conduct business across different cultures.
The United States is not the only country seeking strong candidates when hiring; international students are in high demand elsewhere, as well. In recent years, international companies have become much more proactive in recruiting from the pool of strong international student graduates. Your long-term career prospects can be enhanced by your experiences through the development of self-confidence, independence and cross-cultural skills – attributes which are in high demand with employers worldwide.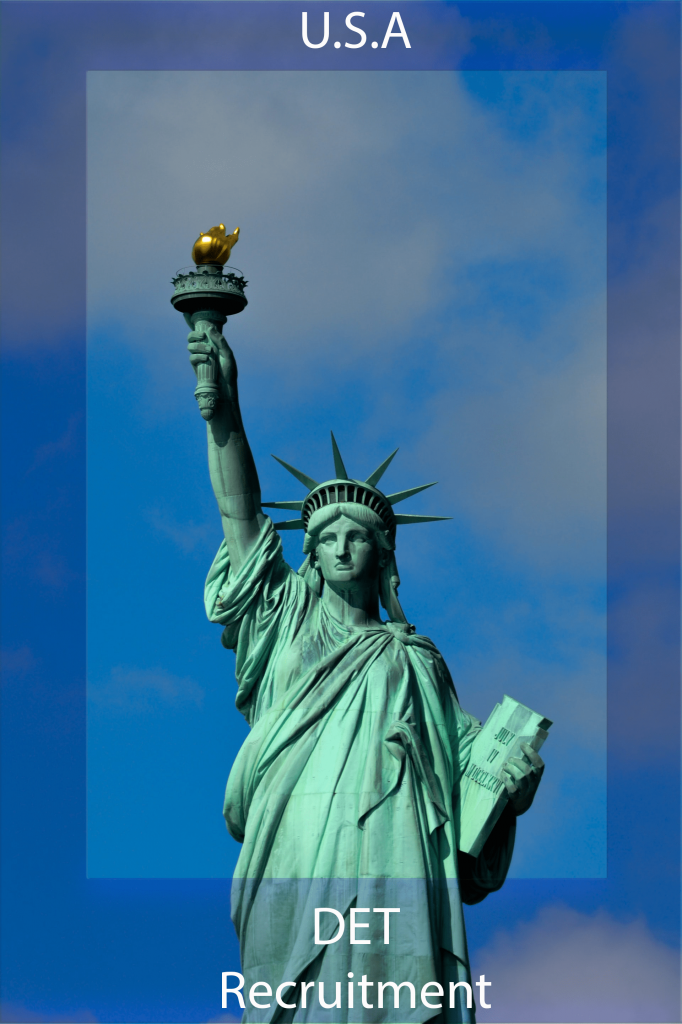 Study in Europe
Every year, millions students study abroad in Europe. Europe is the place to be, if you are European and want to go to another country to gain international experience, or if you are from another continent and want to study here.
International experience has become more and more important in recent years. Large and small companies alike look for employees who have left their "comfort zone". By studying abroad in Europe, you set the course for your career success. Many European countries also make an effort to convince foreign graduates to stay after university. That means if you decide to study in Europe, the chances are good that you will get a job offer and can stay for the longer term.
Many of the world's best universities are located in Europe. Cross-border cooperations within Europe have shaped a strong international academic community that conducts cutting-edge research.
There are thousands of universities in Europe, offering tens of thousands of study programmes in English. You can find programmes in any academic discipline from Arts to Zoology; small, intimate universities or large international research centers; cutting edge academic research programmes or practice-oriented taught education. There is something for everybody.
Compared to countries like the US, Canada or Australia, the tuition fees at most public universities in Europe are very low. In some European countries, there aren't even any tuition fees – studying at university is free of charge! There are also lots of scholarship opportunities and other options for financial support during your studies.
Click for more information
Compared to countries like the US, Canada or Australia, the tuition fees at most public universities in Europe are very low. In some European countries, there aren't even any tuition fees – studying at university is free of charge! There are also lots of scholarship opportunities and other options for financial support during your studies.
When you study in Europe, you should use the chance to see more countries than just one. Thanks to a wealth of cheap flight, train and bus connections, and relatively short travel times, that is even possible on a limited student budget and with tight semester schedules.
If you are a non-European citizen studying within the Schengen Area of 26 European states then you can easily obtain a student visa allowing you to visit other countries of the Schengen Area. Think of all the great experiences you can gain even far away from campus.
Thanks to the Bologna process of reforms, the national higher education systems of all European countries have been aligned. That means that any Bachelor or Master in Europe follows the same general academic framework. So, if you obtain your Master's degree in Sweden, it will be equivalent to a Master's degree from Germany, Lithuania or the United Kingdom.
Not only are there several thousand Bachelors and Masters in English that you can choose from. In most European countries, the proficiency in English is generally very high. That means even if you struggle to learn the basics in Polish, Portuguese or Swedish, you can always get by with English in everyday situations.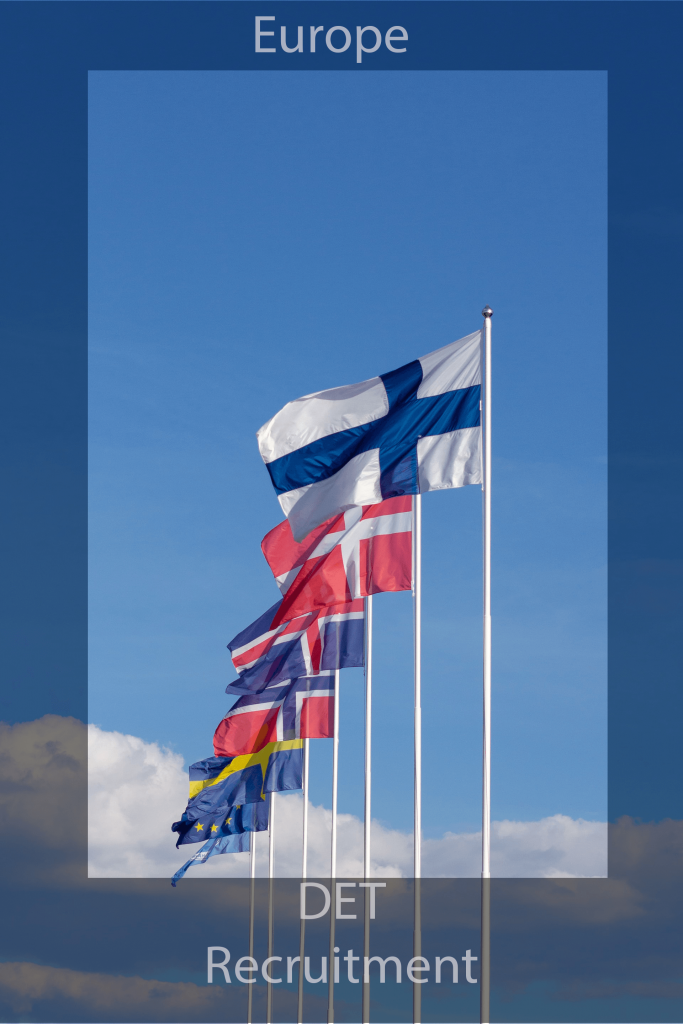 Study in Turkey
Turkey is literally a bridge between the East and the West, its landmass straddling both Europe and Asia. With close proximity to Africa too, it is a cultural melting pot where people of all cultures and faiths can feel at home. Indeed more than 30,000 international students come here to study, with growing numbers coming from continental Europe, Africa, the United States and Asia.
Turks are known for their warmth and hospitality. You'll soon be drinking çay (tea) and playing tavla (backgammon) with the locals and being invited round for breakfast by your neighbours. Most Turks enjoy meeting foreign visitors and practising their English. 
Turkey has more than 5,000 miles of coastline and is washed by the waters of four very different seas, the Mediterranean to the south, the Aegean to the west, the Black Sea to the north and the small Sea of Marmara just below Istanbul. The Kaçkar mountains in the north-east are a hiker's paradise with secret valleys, wonderful views and rare wildlife.
Click for more information
With 12 million inhabitants, hip, fast-paced Istanbul is one of the world's largest cities and the only one to span two continents. It is surrounded by the waters of the Bosphorus strait and the Sea of Marmara and is a cultural hub with breathtaking landmarks such as the Blue Mosque and Hagia Sophia. High on a rocky hill inland is Ankara, Turkey's modern capital with a historic heart. The port of Izmir, on the sparkling Aegean coast, is surrounded by olive groves and vineyards and close to Ephesus with its impressive Roman ruins. 
Turkey is an open-air museum, full of ancient sites and ruins that bear testament to the many civilisations that emerged or flourished here, including Greek, Roman, Byzantine and Ottoman. Here you will find the world's best-preserved Neolithic settlement at Çatalhöyük, the famous city of Troy and the statues of Greek and Persian gods on Mount Nemrut, described by Unesco as the 8th wonder of the world.
From the savoury pastries and kebabs served on the streets of Istanbul to the fresh fish, grilled corn and stuffed mussels sold on the coast, Turkish cuisine is a mouthwatering fusion and refinement of Central Asian, Middle Eastern, Mediterranean, Caucasian and Balkan dishes. You'll soon be eating olives and cheese for breakfast, drinking yoghurt with every meal and sipping lots and lots of Turkish tea.

Istanbul and Izmir enjoy hot, dry summers and mild, cool, wet winters. Ankara has hot, dry summers and cold, snowy winters. 

Turkey is one of the world's fastest-growing economies, reflecting its ambitions to compete in the global market for international students.
Degrees granted by Turkish universities are recognised across the world and a growing number of programs are taught in English, especially in areas such as engineering, international relations and business. Many of Turkey's universities have modern campuses and state-of-the-art facilities. 

Tuition fees and the cost of living are lower in Turkey than in most European or American countries yet the quality of education is still high. There are also scholarships available that cover not only tuition fees but accommodation, insurance and travel costs.

A growing number of courses at Turkish universities are taught in English and many others offer the opportunity to learn English. English is also widely spoken in the major cities and tourist resorts.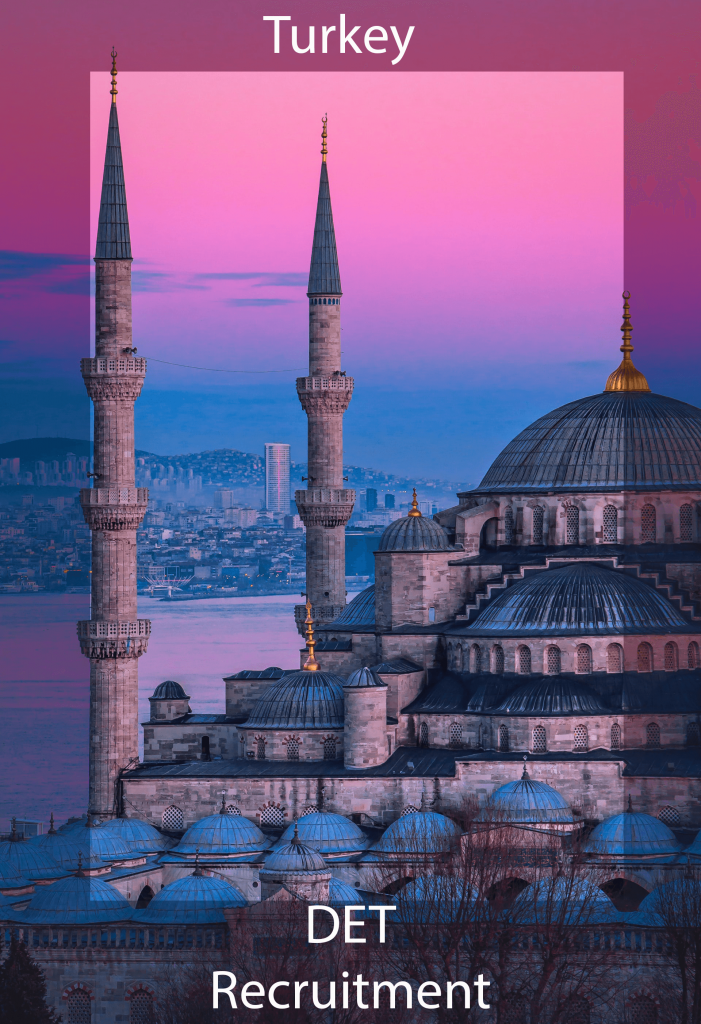 Study in Cyprus
The third largest island in the Mediterranean, Cyprus is a country steeped in culture and history, sat between Europe and the Middle East making it an exciting study destination for international students.
The island boasts a rich and varied history dating back thousands of years, and is very important to the history of the region and its development into the future. It offers students a wide range of study options, with affordable living costs and an attractive climate.
Cyprus spends more than 7% of its GDP on education, the third-highest share in the European Union after Denmark and Sweden.
Just like anywhere else, the educational system in Cyprus has its own peculiarities. Not surprisingly, the most popular disciplines offered by universities in Cyprus are Hospitality Business and Tourism, although the list of all available programs is by no means limited to these ones.
Although Cyprus is a member of the EU and the Bologna system, most schools and colleges are based on the American system of education, which gives students the opportunity to choose their academic load and vary their course. It has a positive impact both on students' leisure time and tuition fee, as the fewer subjects you study, the less you pay.
At the same time, it is somewhat more complicated for the foreigners, since education for them is more expensive and, under the Cyprus immigration law, they are not allowed to work more hours than prescribed by the legislation.
Click for more information
Nevertheless, the cost of education in Cyprus is accessible, and although it grows annually, this increase correlates to the inflation index. On average, tuition fees range between 3,400 and 8,000 EUR/year, or at around 314 EUR/module.
In educational institutions based on the more conservative European system, the curriculum and payments are fixed and all talented students (including foreigners) are eligible for a scholarship or reduction of fees.
In most colleges classes start in February or the beginning of October. However, foreigners should register two-three weeks in advance. Institutions also receive rolling admissions for the next start date.
There are no pass-fail exams. Instead, a system of testing, research essays, and group projects is used. However, students usually take two exams in each course (subject) – in the middle and at the end of the term.
Students are provided with the necessary conditions for a successful and comfortable study, as well as help with accommodation. The accommodation system is designed in such a way that a place in a dormitory should be primarily given to newcomers and foreigners, but the "first come, first served" approach is still widely practised.
All major universities and colleges have their own dormitories, and the monthly accommodation cost amounts to 150 EUR. Renting an apartment is more expensive, but all students limited financially may seek the college help in finding houses and apartments to live and share with four and more people.
The higher education institutions are well-funded and provide students with high-standard study halls, libraries, mess halls and student assistance offices, ready to handle the challenges that arise in an international campus.
Cyprus has an extensive system of secondary and higher education. However, the latter is particularly popular among foreigners. There are around 25,000 students studying at the Cypriot universities, and the foreigners make up at least one-third of them. Several international colleges and universities in Cyprus offer dual degree programs, fully accredited by the UK and USA partner universities.
There are several public and private universities in the country, offering study programmes in various fields, from business and medicine to computer science and tourism management.
Entry requirements of higher education institutions in Cyprus are the same as those of the European ones. Candidates shall have a certificate of complete secondary education (translated certificate detailing the courses and number of hours), as well as a good level of English (TOEFL or IELTS). In addition, colleges offer a wide range of language courses for those who due to various reasons could not get the required number of credits in English.
With its practically-oriented curriculum, high graduate rates, accessible study programmes and high living standards, Cyprus is definitely a great option to consider for studying abroad this year.